We have amazing career opportunities in retail, mission services and more! If you've been looking for a career where you can use your skills and prior work experience to help others overcome barriers to independence, then check out our current job openings.
Feel GOOD about where you work! Join GOODWILL®!
Our employees have the opportunity to make an incredible #IMPACT on the lives of people right here in Northeast Iowa! We are currently hiring for a variety of positions including; Retail Management, Entry-level Retail, Accounting, Online Merchandise Listing, Shipping, Direct Support Professionals - full and part-time.
Headquartered in Waterloo, Iowa, Goodwill Industries of Northeast Iowa, Inc. is a 501(c)3 non-profit agency providing services to persons with disadvantages and/or disabilities in the 20-county Northeast Iowa area. We help make a difference in our community through your generous support. To find out more about us, click below!
GOODWILL HAS NORTHEAST IOWA COVERED
Goodwill operates stores in the northeast corner of Iowa. Currently there are donation centers/stores in Decorah, Waverly, Dyersville, Maquoketa, Dubuque, Oelwein, Independence, Waterloo, Cedar Falls, and Toledo. For the closest store/donation drop-off near you, click here.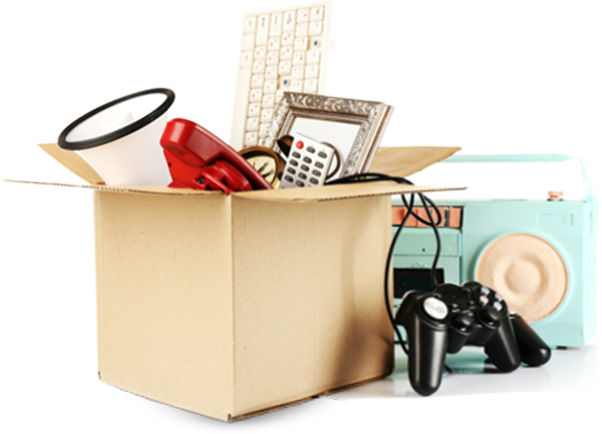 STORE HOURS
Click the image for more details!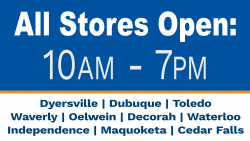 READ MORE
Our Community
Every day, Goodwill Industries of Northeast Iowa, Inc. makes a difference by providing life-changing opportunities to disadvantaged and/or disabled members of our community:
Any person who is 17 or older (and any child in HCBS) who has a documented disability may be eligible to receive services

Training and placement services allow enrollees to develop industry-specific skills and work with a placement expert with the goal of obtaining future employment

A multi-faceted offering of modern services and products, including retail stores, donation centers, online merchandise options, and more

TESTIMONIALS
SEE WHAT PEOPLE ARE SAYING!
Goodwill Industries of Northeast Iowa, Inc. is helping Dennis Bond forge a new life.
After 10 years of independent living, Dennis Bond, 70, of West Union, Iowa still credits Goodwill with giving him the tools and assistance he needed to live independently.
Thanks to Goodwill's' services, Dennis now only needs a few hours of supervised service each week! He now manages his own apartment, loves helping others in his community and attends Men's Bible study regularly. 
Dennis Bond
Goodwill Industries International
Celebrating 115 Years of Opening Doors and Expanding Opportunities
Goodwill is committed to helping people from all walks of life, including senior citizens, veterans, and those with developmental disabilities and criminal backgrounds, strengthen the quality of their lives and better their communities. For more than a century, we have provided the education, training, and focus that has allowed millions of individuals to develop lifelong skills to improve their earning power, manage and expand upon their resources, and achieve their full potential. Click here to explore Goodwill's mission.
Visit Goodwill International