Our Agency
Headquartered in Waterloo, Iowa, Goodwill Industries of Northeast Iowa, Inc. is a 501(c)3 non-profit agency providing services to persons with disadvantages and/or disabilities in the 20-county Northeast Iowa area. We help make a difference in our community through your generous support, and in doing so we help remove barriers to individual advancement through person-focused solutions. Our operations are primarily supported through tax-deductible donations received from the general public in Northeast Iowa.
Our Goodwill agency was established in 1960 in Waterloo, as an autonomous affiliate of Goodwill Industries International and the worldwide network of independent Goodwill Industries agencies. Operating under the guidance of a volunteer Board of Directors, Goodwill Industries of Northeast Iowa, Inc. embraces the uniquely Midwestern values of teamwork, community cooperation, and a dedication to sharing your time, gifts and resources to improve the lives of others.
We invite you to keep reading to learn more about this mission, our approach to individual empowerment, and our history of positively impacting our neighborhoods.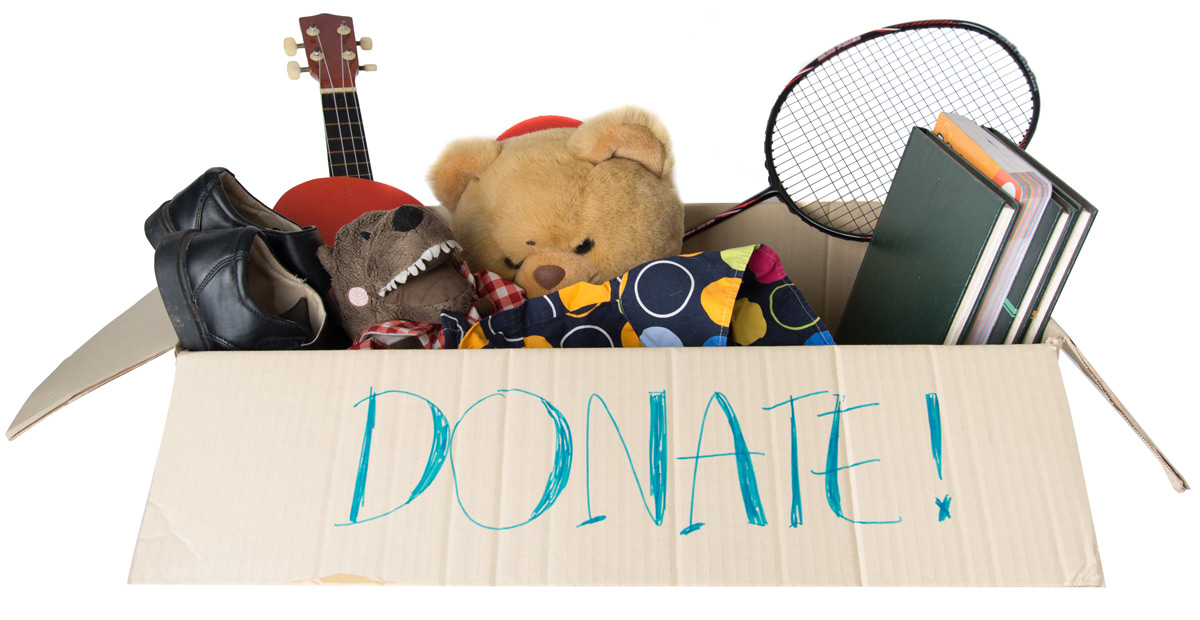 Our Mission
At Goodwill Industries of Northeast Iowa, Inc., everything we do every day is focused on one goal: to help people overcome barriers to independence. These can be barriers that individuals face at home, in the community, and/or within their own development, including physical and/or intellectual impairments and challenges.
Because we understand that these barriers to independence can be both visible and invisible, we believe that determining eligibility for assistance begins with viewing people as individuals. That means creating an action plan for advancement that begins with recognizing the whole person and their own life situation, including the presence of assisting family members as well as any existing impediments to success. Our approach to changing lives is discussed more below, and it is at the heart of our mission.
Our goal is to assist those we serve to achieve maximum independence, and the barriers to that independence can only be removed when our community works as one toward that goal. Together, we are making our region a better place to call home.

Our Approach
In order for our business to thrive for more than 50 years, it has required innovation, and during this time Goodwill Industries of Northeast Iowa, Inc. has been guided by the motto "necessity is the mother of invention."
The programs we offer today are far advanced to those we offered fifty, thirty or even ten years ago, and are tailored to the individual needs of each person we serve. These include:
Reinvented methods of processing donated materials, moving from rummage centers of the 60s and 70s to 21st century superstores
A jobs program founded on private sector private sector business partnerships that enhance opportunities for competitive employment
New revenue sources that have responded to the increased demand for our services, including expanded lines of salvage sales
As an affiliate of Goodwill Industries International, we follow the strict standards of practice that have built the brand reputation of honesty, integrity and service that Goodwill is globally known for. Our Goodwill team workers are dedicated to excellence in all that they do, and we are proud to operate on a platform where performance and improvement are the hallmarks of daily living. We call it "Team Excellence", a call to servant leadership that powers the work Goodwill Industries does every day to change the world by changing lives.
---
BOARD OF DIRECTORS
Officers of the Board
Lorie Davis, Chair
Dusky Steele, Secretary
Bryan Burton, Vice Chair
Bruce Coleman, Treasurer
Board of Directors
Bryan Burton
Jake Byers
Bruce Coleman
Lorie Davis
Nancy Dunn
Christina Geweke
Eric Giddens
Zach Hansen
Bailey Moore
Dusky Steele
John Vaughan
Members in Perpetuity
Mr. Robert Wyth
M. James Glaza
---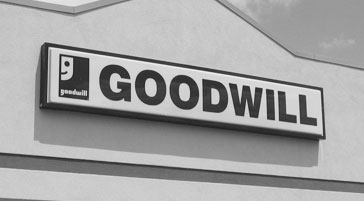 Our History
Goodwill Industries of Northeast Iowa, Inc. has a long and accomplished history of lifting up members of our community through focus skill-building, job training and other life-changing programs. Read below to learn more about Goodwill through the years.
Pre 1960:

In 1902 Dr. Edgar J. Helms, a Methodist minister, developed a program to assist men and women with disabilities and social disadvantages in Boston: receive, repair and sell donated usable items from the community. This plan created jobs for the disabled and disadvantaged, and low-cost household items and clothes for resale. Helm's would be pleased to know that today there are more than 160 autonomous Goodwill agencies throughout America, and 40 Goodwills in 30 foreign countries.
In the late 1950s, Goodwill Industries of Black Hawk County, Inc. formed and in June 1960 became Goodwill Industries of Northeast Iowa, Inc. With Charles Mitchell as its first Executive Director, it became a non-profit human services organization
1960 TO 1970:

After operating at various Waterloo locations, a capital fund drive assisted Goodwill in purchasing approximately 6.5 acres of ground, which became its present home. Since then, there have been two major additions to the facility, which now provides approximately 70,000 square feet of warehousing and office space.
Frank A. Mollenhoff was hired as President/CEO of Goodwill Industries of Northeast Iowa, Inc. in 1969.
1980 TO 1990:

In 1985, a 12,000-square-foot expansion was added to the Falls Avenue property, including a remodeled office area, the surfacing of a new parking lot, the resurfacing of the existing parking area, and the installation of a security fence. The current Employment & Training Center contains 55,000 square feet of space.
1990 TO 2000:

In 1993, Goodwill opened an Employment Services Office in Independence, Iowa to serve persons from Buchanan County.
On 1994, Goodwill began providing supported community living, supported employment, and respite services in Dubuque, Iowa, and expanded employment services in 1995.
The Dubuque retail store opened in May 1995. Today, Dubuque human services and retail operations have surpassed $3.5 million in revenue and serve hundreds of Iowans.
In January 1999, Goodwill opened Joblink Plus in Waterloo/Cedar Falls to better serve persons in employment and community support services.
David L. Miller succeeded Frank Mollenhoff as Goodwill President/CEO in 1999.
2000 TO 2010:

Goodwill Industries of Northeast Iowa, Inc. built a $2.75 million state-of-the-art facility in Dubuque; Iowa; a $1 million retail facility in both Cedar Falls and Independence, Iowa; and a new facility in Decorah, Iowa.
With an emphasis on fiscal integrity, Goodwill has continued to reduce dependence on governmental funding and has served record numbers while building an impressive balance sheet.
In 2006, Goodwill began serving individuals in community enclaves, entitled HIRE PERFORMANCE. Today, HIRE PERFORMANCE contract-employs nearly 30 local consumers.
Our Supported Community Living services expanded during 2006 to include RIGHT AT HOME leased apartments in Cedar Falls and Independence, Iowa.
2010 AND BEYOND:

In 2011, Goodwill received its 10th three-year CARF accreditation, which is a professional, third-party examination of our human services programs, ensuring that nearly 700 persons receive quality service in Supported Living, Community Employment, Vocational Evaluation, and other programs.
Goodwill surpassed $5 million in retail sales with the opening of a new Waverly, Iowa retail site in 2010 and a new retail site in Maquoketa, Iowa in 2011.
In 2012, we continued its online book store and opened a second online store for e-merchandise.
Goodwill expanded its HIRE Performance crews with area businesses for even greater community job placements, and also opened its first Attended Donation Center at Thunder Ridge Mall in Cedar Falls.